Dear Missionary, dear Friend,
Further to our previous newsletters, we like to share some more comments of missionaries who recently travelled:
I had a very good trip to Winnipeg and back to Zambia. A bit of extra time is needed for the health checks, but queues were not long. The flights were quite empty so on each flight. Because the planes were less than 1/3 full, most people took their masks off while in their seats, as we were very well distanced from each other. Everyone wore masks when walking around the plane.
We had really a great flight experience. Other than having to wear a mask and deplane row by row it was like every other flight.
This procedure of testing each person at the airport, taking the temperature and checking the test paper took a lot of time. So we were grateful for the good advice to allow enough time at the airport. Because there are less planes flying, the baggage drop off lines were very long and the waiting time accordingly. Security also takes longer.The flight was delayed because there were indeed some passengers who were checked in and then denied boarding because they did not fulfill the requirements. It is really crucial at this time to know the requirements of each country. We were relieved, we were in the plane and the rest of the trip was uneventful, praise the Lord!!!
In Frankfurt on the airport I made the coronatest and praise God, the results were negative 😊 My flight from Frankfurt to Brussel was good, but we were only around 20 passengers in the whole air plane. This was a strange feeling. The airport in Brussel was totally empty and this was somehow scary. A big international airport empty…. But my flight from Brussels to Entebbe was good and everything went well. Im thankful for the good work and help from SIAMA and I really tell others about you 😊
I had a good experience on my journey to Thailand on 31 Oct/1 November. A friend warned me that check-in might be busy at Heathrow airport due to so much paperwork having to be checked by the staff. However, this was not my experience at Terminal 2. I was checked and through security in 20 minutes! It's always best to allow plenty time, though.
We were traveling with 4 kids ages 2, 4, 12, and 14. The airline required all the children to keep their masks on at all time. This was difficult for our younger kids. Other than that inconvenience there was very little difference. On the positive side the international flights were relatively empty, so we enjoyed more space than normal.
The airline (Qatar) handed out face shields before they let people enter the airplane. On board the staff was very helpful and tried to distribute passengers with space in between when possible. We all got face masks and gloves and sanitizer wipes and we were informed about safety measures in relation to COVID-19. The staff kept the toilets clean and sanitized and even with all extra work for the staff they were very professional, serving and helpful.
My advice is to remember to take several masks with you, as they really do need to be changed every four hours or so. I also recommend bringing your own headsets for the inflight entertainment, as it's unclear whether the earbuds provided have been recycled or are new.
I don't know what other airlines are doing in terms of food. But I would say make sure you have your own favorite snacks with you, if at all possible. And maybe even a lunch if you can, for long flights. I imagine that this will be particularly important if there are children along.
The travel went totally fine! We were glad we could make the journey (back) to Namibia. We are really happy we could book through Siama. Especially because it gave us room to take 2 bags instead of 1 per person.
You have to be proactive while traveling. Don't expect that the others around you will do the right thing to avoid spreading the infection. I think most people assume it doesn't apply to them.
We hope you stay safe and healthy, God Bless you and if you have any questions or travel requests, please do not hesitate to contact us.
SIAMA waives cancellation fees
As a special SIAMA offer for new bookings on British Airways, American Airlines, KLM, Delta Airlines, Air France and Qatar Airways, we will offer you free cancellation on their Missionary tickets, if you book tickets in 2020 for a departure in 2021.
With kind regards,
The SIAMA TEAM
Els Langezaal- Sipkema
President SIAMA World Mission Travel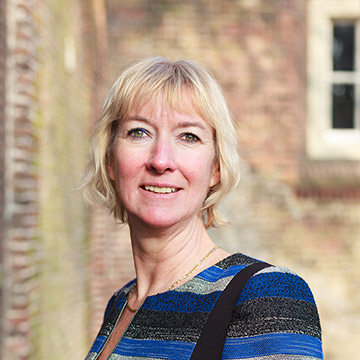 Do you want to make use of our services? Or would you like to attain more information about our services? Please do not hesitate to contact us!