Dear Missionary, dear Friend,
We like to share some more comments of missionaries who recently travelled. They have some tips and recommendations for you wich might be helpfull when you plan to travel soon.
My recommendation: Have masks from different companies at hand, different shapes as well. Different shapes and companies give a little relief to the spots, where the mask touches the skin. Also: have some new masks made of cloth along and be ware that some airlines might require you to wear surgical masks.
My advice is travel and don't fear it. There are a few more hassles (Covid tests, paperwork, and masks), but overall I was amazed to see how smooth the process and trip went – probably because I expect the worst.
It was important to keep up to date on Covid-19 restrictions. On our way to Frankfurt we had to register online first. In Germany it depends in which district you will stay, each district has its own quarantine rules. By checking this beforehand I was able to get directly to my mum (visit of family member first degree) without quarantine. On our flight back to Amman we checked the restrictions again and should bring a negative Covid-19-full-PCR-test not older than 72 hours. Many people (I guess around 20%) did not have the PCR test and had long discussions with the check-in personnel. I recommend in Corona times to really arrive 3 hours before departure!
I had a happy and easy experience traveling with Qatar. If people don't mind wearing masks the travel experience seems quite okay, Qatar is continuing to provide delicious inflight meals. Other than that I would want to point out, that traveling in the later part of the week can be conducive to receiving the required test results in time. As opposed to flying on a Monday or Tuesday which would require labs to work over the weekend which may not be the case everywhere.
The time required at the airport itself struck me as shorter than usual, as they resemble ghost towns with most shops and restaurants closed, significantly less passengers and shorter lines. However I can only speak for Chicago O'Hare and Johannesburg O.R. Tambo.
Make sure to check regularly but also 4 days in advance which tests are needed, and what the regulations are of when which test sample can be done (usually not less than X hours before departure/check-in). This is not only with the destination, but also: The airline and all stop-overs. -Check this information 3 days and 2 days before the flight and especially on the day of your trip. Yes, sounds like a lot of work. It is. But it's worth the effort! The roller-coaster of emotion to be rejected at the check-in and having no chance to travel that day…. You don't need that.
 The flights went off well! We flew Lufthansa to Frankfurt and then Lufthansa/United codeshare to Washington Dulles. The first flight was completely full! Everyone wore masks. We had our negative Covid test results with us, but there were few questions asked. We were deplaned by row and then crowded into buses which took us to the terminal, so the previous distancing seemed rather pointless, but we all just grinned behind our masks and made the best of it. Processing in at Dulles was easy. There were enough Customs officials on duty and the wait was short. All in all, this was one of the easiest International flights we have had. Wearing a mask for so many hours, about 15 or 16, is not so much fun, but it is doable!
We have been travelling couple of times during this pandemic and it has taught us that the passenger him/herself has to know the requirements of the country where she is heading ( or ever transfering!) as well as the requirements of the airlines concerning covid -19. Our habit is to contact the embassy ( they have the latest info ) and if possible to visit earlier airport's check-in desk (they also have the latest info concerning the airlines) or if you manage to contact the airline by phone.
We were really amazed at how smoothly everything went for us. I do believe that it was a direct answer to many people's prayers. During this pandemic, many thousands of Australians continue to experience great difficulty returning to Australia due to constantly cancelled flights, changing travel rules, being bumped off flights in favour of business-class paying customers. It has been a scandal in Australia. We know of people who only made it back on their 4th, 5th or 6th attempts. Our daughter has a teacher here in Australia whose husband got stuck in Croatia for 7 months. So we are extremely grateful for our smooth return. We found the airport staff everywhere to be very helpful. Possibly due to there being way less travellers, there was less stress, less hurry and everything was a bit more relaxed in some ways.
There are limited number of shops and restaurants open in the airports. So that made it difficult to obtain certain foods, for example and the lines at the restaurants that were open were very long. If a traveler had not packed snacks for themselves or had not enough time between flight legs to wait in a long line, there was little recourse. Perhaps this is something for travelers to keep in mind.
We hope you stay safe and healthy, God Bless you and if you have any questions or travel requests, please do not hesitate to contact us.
With kind regards,
The SIAMA TEAM
Els Langezaal- Sipkema
President SIAMA World Mission Travel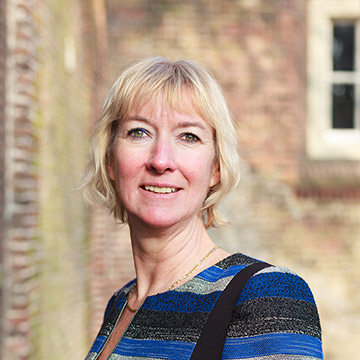 Do you want to make use of our services? Or would you like to attain more information about our services? Please do not hesitate to contact us!