After several extraordinary months Airlines are gradually starting up again. Regretfully this is still with many hick-ups as at one time airlines seem to fly and operate and then they cancel shorter before departure due to (new/other) government restrictions or other problems due to the current Corona situation. These are regretfully still uncertain times we all have to cope with.
There are some positive signs now though which we like to share with you as well as to give you a little insight in the measures airlines have taken in this new phase in travel at least until the epidemic disappears or the vaccine is found. 
Airlines have introduced many additional hygiene measures and adapted service procedures.
• Mandatory mouth and nose protection: In order to protect the health of all persons on board, passengers and crew are required to wear mouth and nose protection while boarding, during the flight and when leaving the aircraft
• Additional hygiene services for passengers on board: Each passenger will receive a disinfectant wipe upon boarding which can be used for cleaning the surfaces around the seat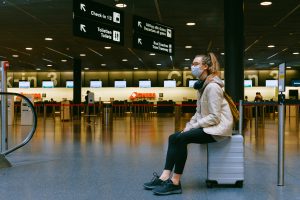 • Simplified onboard service: In order to minimize contact between guests and crew on board, our current in-flight service has been adapted and simplified
• Filters in aircraft: The air on board aircraft circulates vertically and passes through highly effective filter systems, ensuring a complete air exchange within a few minutes. Thus, the excellent air quality, in combination with wearing a face-nose cover, offers such a high level of protection that it is not essential to maintain minimum distances to passengers in neighboring seats
• Cabins are thoroughly cleaned before and after each flight: Surfaces in aircraft (e.g. armrests, seat belts, seat belt fastenings/buckles, tables and toilet door handles) are being thoroughly cleaned using certified cleaning products.
Travel Advice for the next coming months:
In the first part of June, SIAMA members have flown on flights on Lufthansa, United Airlines, Qatar, Air Niugini from PNG to Brisbane, KLM and Air Canada and these flights operated according to schedule. Of course this is only a small percentage of their usual operational flights but the start is there.
 According to the current Corona situation, I advise you to start planning new trips as from August or later, unless you have a very urgent need to travel in June/July to your home destination or to your Mission field.
Unfortunately I am still unable to give you any guarantee flights will definitely operate according to their schedules as it will still depend on the situation of the pandemic.
If you already have reservations for June (or later) we advise you to maintain these as booked and stick to your plans. If anything will change we will immediately inform you and arrange alternative options together with you.
Stay safe and healthy and May He guide you in these uncertain times.
 Sincerely yours,
 Els Langezaal- Sipkema 
President SIAMA World Mission Travel
Do you want to make use of our services?
Or would you like to attain more information about our services?
Please do not hesitate to contact us!