Dear Missonary, dear Friend,
The past weeks have been emotional for all of us around the world due to the Corona Pandemic. The world seems upside-down and things are happening which nobody could ever have imagined. I wish everyone  faith, courage and strength to attend to their personal consequences of this epidemic.
I am touched by the goodness in people as I see many gestures of warmth and caring. You as missionaries are the ones who on a regular basis care and tend to situations like this pandemic in other parts of the world, where poverty, sickness, grief, bad health is an every-day reality. I admire you for this in every way possible, now even more than ever, and together we need to care for one another around the world.
Therefore I know you are eager to be able to travel. However, it remains a very uncertain period. Some airlines have scheduled their flights again as from June or July. Consequently as of  today reservations can be made for this via SIAMA. Nevertheless,  there is still a fair risk airlines will cancel these flights on short notice  before departure, depending on the Corona virus situation at that time.
If that happens, the airlines will allow rebooking into one of their next available operating flights. Of course SIAMA will assist you with this. However, do realize this can be a troublesome and tiring procedure for you as you personally will have to deal with all the consequences coherent with your new travel dates.
I therefore advise you to start planning new trips as from July or later, unless you have a very urgent need to travel in June to your home destination or to your Mission field. 
Unfortunately I am still unable to give you any guarantee flights will definitely operate according to present schedules as it will still depend on the situation of the pandemic. If you already have reservations for June (or later), we advise you to maintain these as booked and stick to your plans. If anything will change, we will immediately inform you and arrange alternative options together with you. Our service  is something we can guarantee you!
However this estimated timetable seems plausible as we note a number of airlines have dealt with the challenges and have started up at least some of their flights on a continuing basis. Airlines are taking measures on safety with regard to social distancing and cleaning procedures such as wearing masks for staff and passengers, boarding fewer customers, blocking middle seats, cleaning the aircraft with electrostatic sprayers and taking employees temperatures before they start to work. We will soon learn more about this.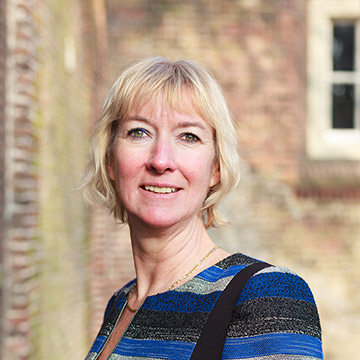 I will keep you updated on any important news or changes and when you have any questions, please do not hesitate to contact SIAMA.
Stay safe and healthy and May He guide you in these uncertain times.
Sincerely yours,
Els Langezaal- Sipkema 
President SIAMA World Mission Travel