Dear Missionaries, dear Friends,
I speak to you from my heart as the impact of the Corona-virus is tremendous around the world and evolves by the day. Foremost it affects those who are infected by COVID-19 and their loved ones. My thoughts are with them.
The circumstances continue to be unprecedented times for everyone. I realize that there is a lot of uncertainty and we are all figuring out what the right course of action is: what should we do? It is almost incomprehensible. It is challenging for all of us and it feels unreal to me.
I can imagine it is especially a difficult time for you as missionary, located across different continents, supporting others and spreading the word of God in these times of hardship.
| | |
| --- | --- |
| I thought to have an answer to every question with my built up experience over the years, working at SIAMA since 1983. But that is not true anymore. I say to you, missionaries, and to my staff, that I am sometimes without answers or even speechless. The uncertainty gives me an uneasy feeling and the perception that the ground is crumbling under my feet. Whereas I do not like to make a comparison, I have to say I had the same uneasy feeling during and after the attacks on September 11. | |
For many years our team went to the Keukenhof, the Dutch well-known tulip gardens, making pictures in the midst of flowers for the cover of our SIAMA travel guide.
This weekend I saw many video's and pictures where millions of flowers were unsold, stored away and perished in large warehouses. However, I am hopeful and can also see that this crisis brings us together. And I have proof. The next day these flowers were offered to patients, nurses, social workers and emergency service providers for their great care for others in this challenging time. I assure you, my heart skipped a beat. He is with us.
| | |
| --- | --- |
| SIAMA is supposed to celebrate its 50th anniversary on the 1st of April 2020. With the faith and trust you provide us with, and with the strength and dedicated commitment of our team, which consists of my experienced staff and the active support of our founder Mrs. E. Ruygrok , we would like to and will celebrate our anniversary. | |
We will however postpone these festivities with a year as this is not the time to celebrate. Our sole attention is pointed to helping one another and we are proud and thankful to stand by you for your travel needs.
The tickets with flexible conditions that we can offer you are a true Blessing. We are grateful to be continuously able to help so many missionaries, their families and friends, to return home or postpone their travel arrangements. We are working around the clock and we are committed to get you safely home or to your destination of choice.
The health and safety of missionaries around the world and of our team is what concerns us most. As we continue to work through these times together, please do not forget to take care of your own physical and mental health and support those close to you.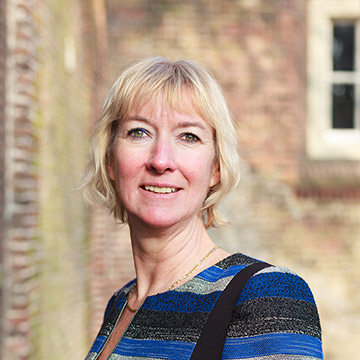 We are here for you. Our services, reliable as you are used from us, will be there, especially in these uncertain times. You can count on us.
Els Langezaal- Sipkema
President SIAMA World Mission Travel