We are glad to inform you more and more SIAMA members have now travelled as planned. There are still many restrictions due to the Corona Pandemic and not all airlines have (fully) resumed their services yet. But there is definitely a start. With this in mind we advise you to book future travel as directly as possible and also check regularly all the requirements for you to travel in these uncertain times. Check the rules for departure, transit and arrival countries. Airlines will not take responsibility for this. Restrictions may change regularly per country/region. Therefore it is wise to check this regularly and also shortly before departure
We like to share some information we received from other missionaries who recently travelled:
Food was provided, but only cold lunch and cold breakfast. No beverage or coffee, but water was regularly provided to passengers.  On the whole, I was happy to be able the get a fly but the experience was somehow strange. However, I never felt exposed to danger, the social distancing is well organized, and staff keeps friendly.
Be on time. Although there are less passengers, there are also less facilities at the airport. Less staff. Restaurants may be closed or with limited space.
It may help you to enter a country if you have a health test in your possession.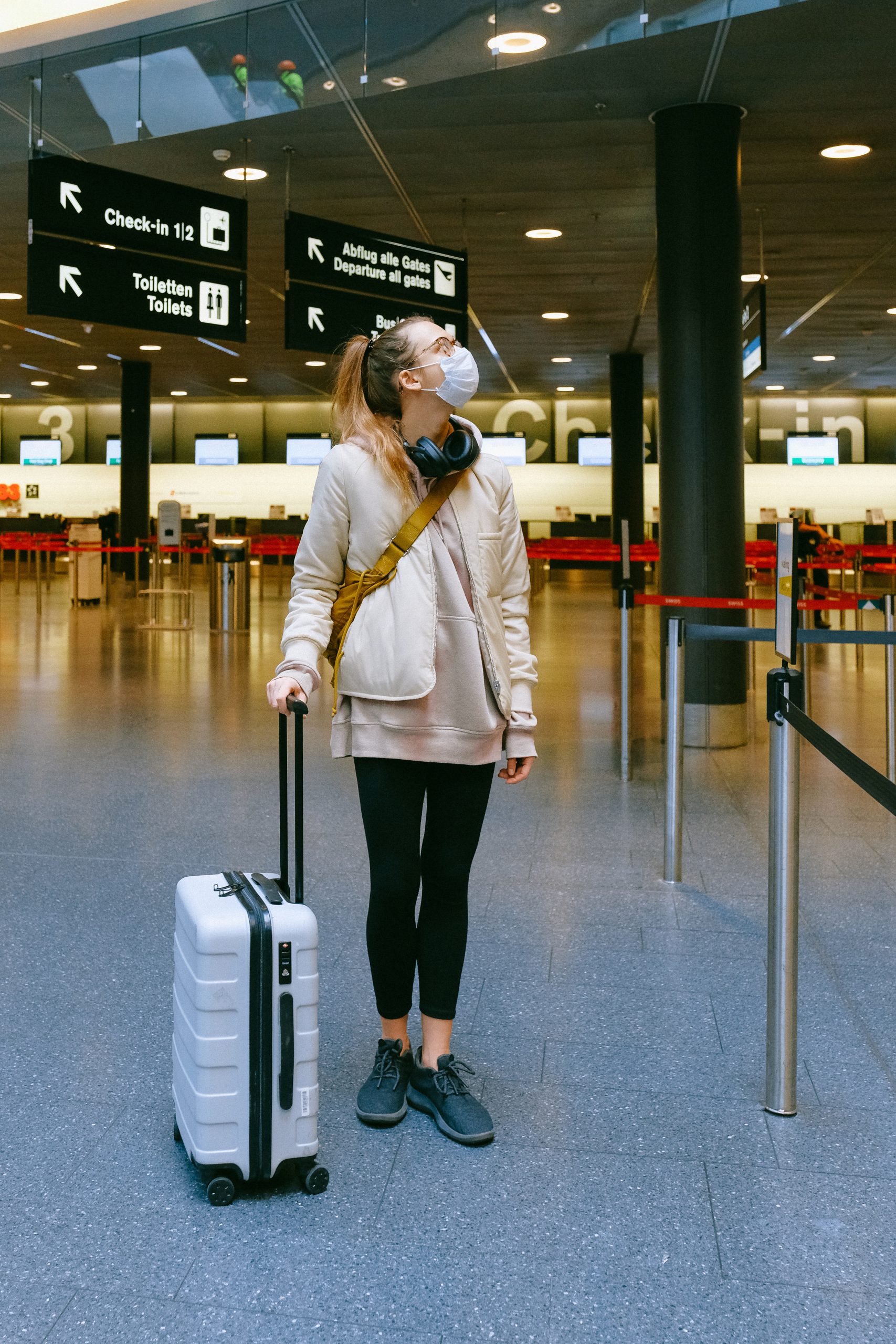 We had several (4) masks for each member of the family. We were thankful for a variety of types of masks (cloth masks, disposable masks, heavy KN95 fiber masks) so we could switch them out after flights. We had disposable gloves, cleaning wipes and hand sanitizer and we were thankful for all of them.
Having a little extra patience went a long way. There are extra lines for Covid-19 entry procedures and extra questioning at some points. Having patience and filling out the forms carefully helped.
In all, it was a very smooth trip. Our connections were all on time. Airport/travel personnel were very kind and helpful at every airport. All our baggage made it safely and we were very thankful to have been able to fly/travel without any significant challenges.
The masks were fine, they didn't require our children to wear them. It seemed like they gave more snacks than normal to make people feel comfortable. Lines in the airport were not bad at all. People were stressed, but the airline staff was calm and relaxed.
We hope you stay safe and healthy, God Bless you and if you have any questions or travel requests, please do not hesitate to
contact us
. With kind regards, The SIAMA TEAM Els Langezaal- Sipkema President SIAMA World Mission Travel
Do you want to make use of our services? Or would you like to attain more information about our services? Please do not hesitate to contact us!